SHORT FILMS, FEATURES AND TRAILERS
SHORT FILM
'Ripple' 18'
An altercation with an egg has dark consequences. Winner of 11 International Awards including the Grand Jury Award (New York Festivals) and Best Comedy (LA Shorts).
"Wonderfully dark and entertaining, and absurdly funny" Wolfgang Peterson
"Funny, twisting tale with a cleverly executed climax" Aubrey Day, Total Film
Starring: Ben Compton | Dir: Paul Gowers | Editor: Russ Clapham
SHORT FILM
'Munro' 15'
Enduring an ill-judged camping trip in the highlands a father and son reveal some difficult secrets.
Starring: David Hayman & Jamie Michie | Dir: Michael Keillor | BBC Film Network & Scottish Screen | Editor: Russ Clapham
SHORT FILM
'Love Me Or Else' 8'
Two jaded coppers are on the trail of a serial killer, but they may be barking up the wrong tree…
Starring: John Hopkins & Tim Steed | Dir: Kit Lynch-Robinson | Editor: Russ Clapham
SHORT FILM
'Sexy Tuesdays' 7'
Conceived, written, filmed and edited in 48 hours (!) this was a 48 hour Film Challenge Winner (Best Film and Audience Award) and a New York Festivals Gold winner (Best Short).
Starring: Jim North & Sarah Scheinmann | Dir: Paul Gowers | Editor: Russ Clapham
SHORT FILM
'The Divorce' 17'
A Rabbi sets an unorthodox challenge to this divorcing couple. Best Short film winner at the Moscow Jewish Film Festival. 
Starring: Nigel Lindsay & Julia Rayner | Dir: David and Danny Scheinmann | Editor: Russ Clapham
SHORT FILM
'What a Difference a Drone Makes' 3'
Who said drones can't be romantic? Winner of a worldwide competition between 12 invited filmmakers to promote the Parrot Drone Quadricopter.
Starring: Jim North | Dir: Paul Gowers | Editor: Russ Clapham
SHORT FILM
'120 Days' 10'
Inspired by small european businesses being forced into 'shaming' bigger corporations to pay their debts.
Starring: Peter Stark & William Ellis | Dir: Mike Gosbee | Editors: Russ Clapham & Andy Kemp
CINEMA TRAILER
'Julius Caesar' 90″
Trailer for Phyllida Lloyd's screen version of her Donmar production starring Harriet Walter and an all female cast. This was one of four trailers Russ edited.
Starring: Harriet Walter | Dir: Phylida Lloyd | Prod Co: Illuminations & DONMAR | Editor: Russ Clapham
CINEMA TRAILER
'After Louise' 2'30"
Trailer for the debut feature from the Scheinmann brothers. Running out on her wedding day Kath accidentally teams up with Bob, a reclusive gardner hiding a sinister secret. They embark on a darkly comic road trip facing up to their dark pasts together.
Starring: Greg Wise & Alice Sykes | Dir: The Scheinmann Brothers | Prod Co:Scoop Films | Producer: Raj Sharma | Editor: Russ Clapham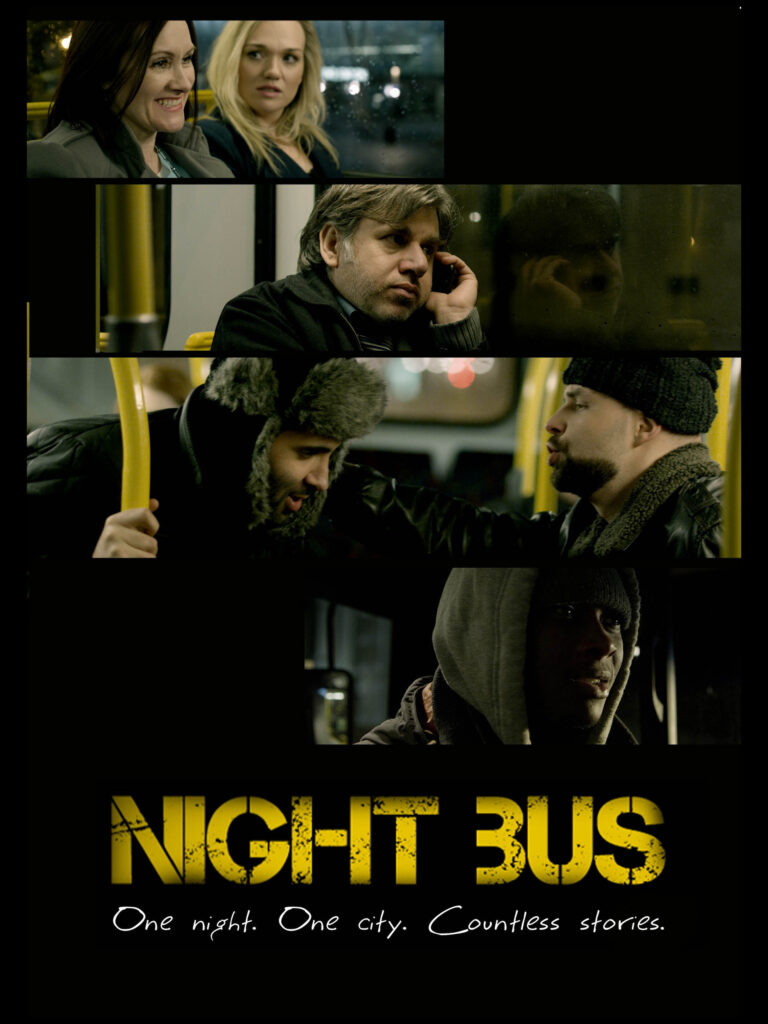 Russ teamed up with the very talented Simon Baker to edit his debut, micro-budget feature – an ensemble piece, eavesdropping on the improvised dialogue of the passengers on the N39 London Night Bus. Official London Film Festival Selection and winner of Best Film at the British Independent Film Awards.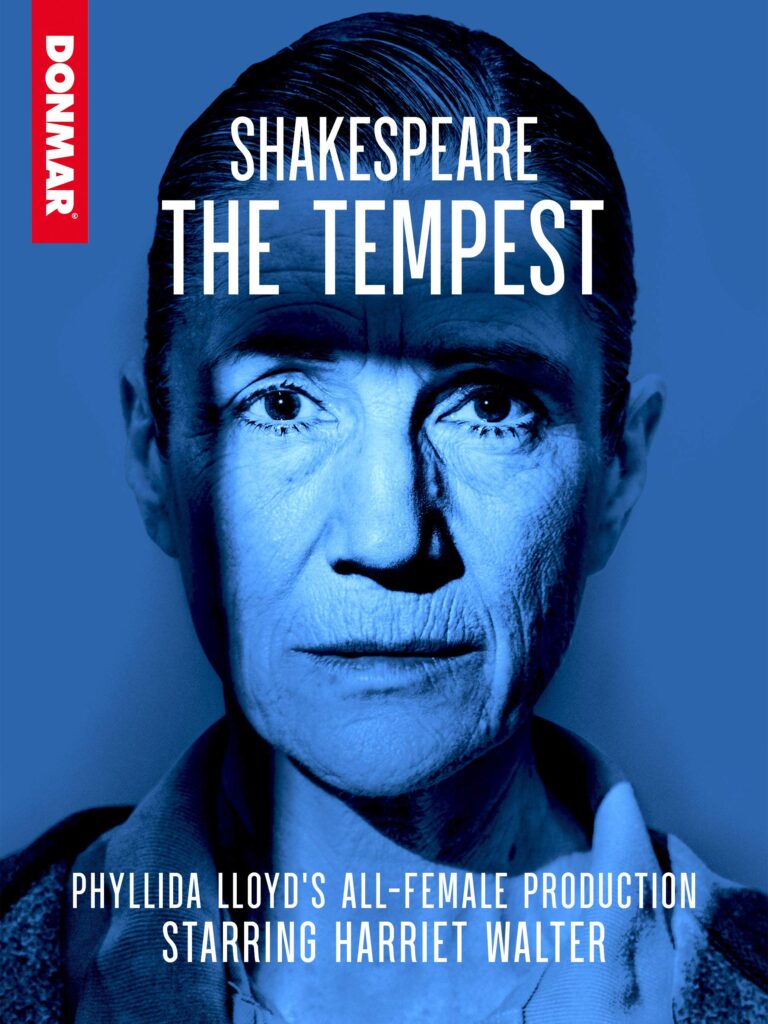 FEATURE
'The Tempest' 104'
Filmed in the round over 2 live performances with 22 cameras and additional material, Russ worked closely with Phyllida Lloyd to bring her powerful interpretation of Shakespeare's 'The Tempest' to the screen. It was the climax to a trilogy of DONMAR plays (including Julius Caesar and Henry IV) set in a prison, all starring Harriet Walter in an all-female cast.